A recent survey from Pureprofile has shown the expectations of high institutional investors regarding the future price of Bitcoin. The survey, which interviewed 200 institutional investors and wealth managers across several countries, including the US, UK, and Brazil, and collectively managed $2.85 trillion in assets, found that nearly 9 out of 10 investors predict a rise in Bitcoin's price this year.
Among them, 23% forecasted that Bitcoin will exceed $30,000 by the end of 2023, with 65% agreeing that it could reach $100,000 in the long term. 58% expect it to reach that price within 3 to 5 years, while 39% predict it will reach its November 2021 peak of $69,000 within 3 years. Only 3% questioned whether Bitcoin will ever reach its previous all-time high again.
While these numbers may provide insight into how institutional investors are looking towards Bitcoin, the retail market demands more realistic targets for the digital asset.
Inflation to Influence Bitcoin Price Targets
The price of Bitcoin (BTC) has risen in the early weeks of the year despite warnings from central bankers. Inflation remains a big concern for 2023, as central bankers predict that it may not decrease as expected. Markets have been quick to price in the current declines, but this may not be the case.
The rising trend in layoffs and shutdowns in car production lines due to a chip shortage will drive up the prices of second-hand cars and lead to an increase in inflation. This, combined with the central banks' appearance in February, may cause a decrease in Bitcoin's price to $16,020. Traders may exit their long positions as reaching the next profit level of $28,695 will become unlikely under these conditions, if the predictions turn out as said.
The chip shortage is just one aspect of the economy, as commodity prices and US rates and the dollar have also weakened. If the Fed confirms rate cuts for 2023, this could lead to a steady rally and push Bitcoin's price up to reach $28,695 in a maximum of two months.
Bitcoin Technical Analysis
Bitcoin saw a spike in its price on January 29th, briefly reaching $24,498 but the move was short-lived and the price went back down to just below $23,250. This marked the third time the pair tried to reach a sell-side liquidity of $23,400 in recent days, but the bulls lacked the momentum to reclaim the new support levels.
Resistance is currently stacked at $23,200, $24,500, and $25,000, with $25,000 being the target for some traders. A few traders expect the overall crypto market cap to retest resistance above the $1 trillion mark but remain cautious on the longer timeframes, as they keep the door open for a new macro low to appear on Bitcoin and altcoins in 2023.
For those wondering: I'm totally fine. Just disconnecting from all the Twitter negativity and focusing on charts/enjoying life. There's no point tweeting when there's no change.

And yes, still short and strong. Interesting week ahead.

— il Capo Of Crypto (@CryptoCapo_) January 29, 2023
Il Capo of Crypto (a crypto commentator), remains "short and strong" on Bitcoin and predicts a downward trend. On Saturday, Bitcoin remained close to $23,000 but was unable to break out of the key resistance level at $23,500, leading to a resurgence of bearish sentiment.
The 14-day relative strength index (RSI) has dropped below 80 and is likely to hit a floor at 76, which could cause Bitcoin to collide with a floor at $22,400 if the downward momentum continues. Currently, the RSI is tracking at 55, with Bitcoin trading at $23,220.25.
Where Does Bitcoin Go From Here?
Arguments regarding the "worthiness" of Bitcoin are forever constant, however, if we accept that blockchains have a future, then a crucial question to consider is when bitcoin will reach the accumulation phase that signals the end of a bear phase in any market.
This accumulation phase is known as Wyckoff accumulation, where the price of the asset repeatedly tests both the upper and lower bounds of its value. The upper bound is where traders previously sold enough of the asset to stop its price from rising, and the lower bound is where traders bought enough to prevent the price from falling further.
The value of Bitcoin (BTC) has risen above $23,000 ahead of the Federal Open Market Committee's interest rate decision. The Personal Consumption Expenditures (PCE) report showed a slowing inflation, leading to a rise in cryptocurrencies. The market predicts a 25 basis point increase in interest rates at the February meeting. However, the hawkish stance of the Fed may cause a drop in Bitcoin's price.
Institutional investors will only start aggressively buying the asset again when they believe the lower bound has proven to be sufficiently resilient, meaning they view the price as cheap. This will only occur after a period of capitulation. However, it is possible that this time around, retail investors have outsmarted large institutions and that the price will only go up from here.
On the other hand, given the current economic outlook, with the possibility of a recession, job layoffs, and weak retail data from the US, it's more likely that we will see further price drops in the crypto market, including bitcoin.
In conclusion, while the future of cryptocurrencies remains uncertain, if we accept that blockchains have a future, then we must consider the timing of the accumulation phase and brace ourselves for further price drops in the crypto market, including Bitcoin. The only way to know for sure what will happen is to wait and see how events unfold.
Investors Flock Towards Altcoins With High Returns
While the outlook for bitcoin may look uncertain for now, there are a bunch of other coins that hold strong promise for the future. Here are a few we consider to be the best.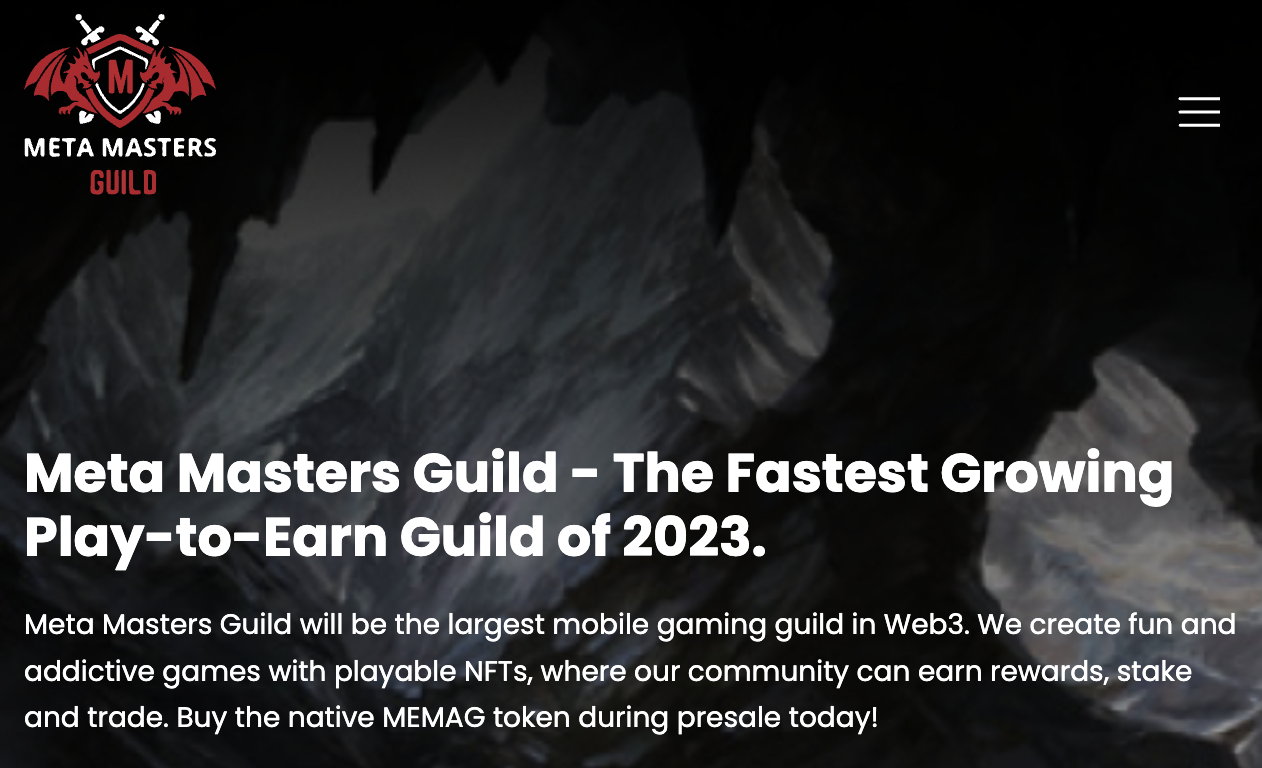 Meta Masters Guild, a play-to-earn gaming platform, raised over $1.92 million so far and is currently in stage 4 of its presale. The project aims to reach a total of $4.97 million and has a token price that increases in each stage. The platform focuses on developing mobile games for casual gamers and is making progress on its first game, Meta Kart Racers. Analysts predict the platform will become one of the fastest-growing play-to-earn cryptocurrencies this year with the potential for high returns. The fifth stage of the seven-stage presale is expected to reach $2.632 million, leading to a rough 19% increase in token price.
Next on the list is FightOut, a fitness app and gym chain that combines real-life workouts with virtual competition in the metaverse. The company aims to disrupt the $96 billion fitness industry by providing rewards for all forms of exercise, including weightlifting, boxing, and Zumba. The app has a monthly subscription fee, with rewards paid in REPS, and there will be a metaverse accessible via the app. FightOut has a token, FGHT, which is now available for purchase at $0.01801 and will increase in price shortly. The presale of FGHT ends on 31st March followed by the CEX listing on 5 April.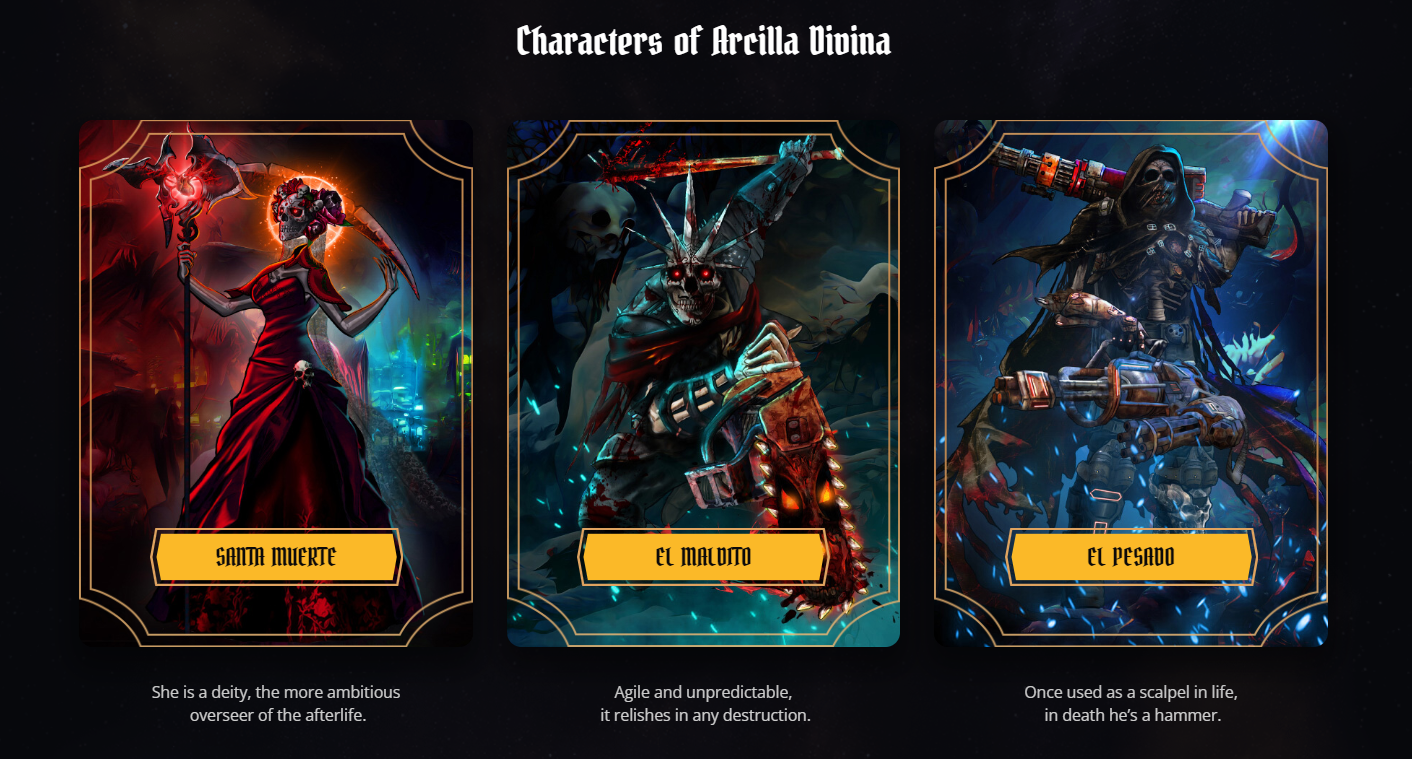 To close it all off, Calvaria: Duels of Eternity is a crypto game where players collect NFT battle cards to battle one-on-one against other players. The game offers enhanced gameplay with 3D graphics and is available on both iOS and Android devices. Players who win battles earn RIA tokens that can be used in the marketplace to trade for powerful cards. The game is set in the afterlife, built on Polygon, and plans to release new assets and game modes to keep players engaged, as well as host esports tournaments. The project aims to bring traditional and casual gamers to the blockchain by offering a free-to-play version of the game. The RIA token has completed its presale, raising over $3 million and these tokens will be available to claim during the exchange listing.
Read More:
Fight Out (FGHT) – Newest Move to Earn Project
CertiK audited & CoinSniper KYC Verified
Early Stage Presale Live Now
Earn Free Crypto & Meet Fitness Goals
LBank Labs Project
Partnered with Transak, Block Media
Staking Rewards & Bonuses